View the article's original source
Author: Heidi Cohen


The Cannes Lions celebrated the creative communications industry's achievements and creators this past week. While this was happening, I finished judging a set of marketing awards in much more mundane surroundings at my computer.
This experience got me thinking about why we as marketers seek recognition in the form of awards. Are we just after the attention or is it something more important that helps build our businesses?
I've judged a variety of different marketing awards before. Organizers use the same hook: "You're an expert in your field and understand what goes into the process. Would you do us the honor of being on our panel of judges?"
The smart ones add: "You'll gain exposure through our awards promotion." And there are awards where this happens. The judges for Social Media Examiner's Top 10 Social Media Blogs (Note: We were shortlisted in 2015!) get spotlighted throughout the process. (Check out what the Top 10 Bloggers do differently.) 


The offer sounds innocuous. It plays to your ego. But as one of my high profile colleagues confided, "It always takes longer than you think since you want to make sure you've done a good job."
But this post isn't about me. It's about how you can use marketing awards to gain visibility and improve your business. Learn from my experience so you can swoop down and win awards in your business category.
4 Marketing award factors to consider before entering
Entering marketing award contests takes time. You need headcount or PR resources to support this activity. If you do, then answer these 4 questions.
1.

What will the award do for you or your business?

Unless there's a financial reward, don't assume that winning will yield direct revenues.

Unlike the Academy Awards that translate to better and higher paying contracts, most awards are an endorsement that indirectly attract business.

Don't view awards as a goal. Be clear as to how you will leverage the award to improve your business.
2.

Does the award matter to your audience?

Consider how your customers view the awards. Does it sway prospects to choose you over your competitors and near substitutes? Are there other ways to accomplish these objectives where you have more control over the results?

For example being chosen as a Top Social Media Blog by Social Media Examiner increases your blog's visibility and traffic.
3.

Does the award matter to your senior executives and employees?

Never underestimate the importance of FOMO and vanity of your c-suite.

Awards can instill your employees with a sense of pride. For example, Content Marketing Institute has its employees publicize their standing in the Inc 500.


4.

Does the award matter to your peers?

I'm often surprised at who among a set of peers enters and who doesn't.
7 Steps to Win Marketing Awards
If winning a marketing award fulfills one of these goals, then enter all relevant contests. Don't limit yourself to the top award in your field.
The marketing awards secret I've learned judging a number of events:
You need experience to become adept at winning awards. Each time you enter a contest, you continue to hone your skills and develop a process that contributes to winning.
For example at one university marketing competition, a public university supported its students with a course that helped its student qualify for the finals year after year. By contrast, the students where I taught received limited if any help.
Of course, it's all for naught if your submission isn't top quality.


1.

Present your case well.

Use the 3 bears approach works. Not too glossy, not to DIY. In the recent award judging, one agency spent so much time making their case I wondered why they didn't spend their effort on improving the campaign.

It's not a matter of making your entry as slick as possible. It's a matter of making it easy for the judge to put you into the winning category and then choose you.

Most judges go through the materials quickly to eliminate the duds. Don't give them a reason to cut your submission.
2.

Put your submission in the right category

Don't eliminate yourself before you get a fighting chance. While you can have a great entry, if it doesn't fit then it's useless.

I just finished judging pieces where over half of the entries were inappropriately submitted.
3.

Make a clear case as to why you should be the top winner

Answer each question clearly. If necessary, add appendices. Put additional information in supporting exhibits. Include explanations and details. I was surprised how many people included screenshots with no additional text to help me.

Don't make the people reviewing your documentation guess what you did.
4.

Put your content and result in the appropriate context

Don't assume that big numbers translate to being a winner. One piece I reviewed had results that showed XXX% improvement. While this may seem amazing, it really means their starting base was very small.

Similarly money spent on your campaign doesn't always trump strong, well-executed creative.
5.

Get an unbiased opinion about your entry

As marketers we often spend too much time talking to each other and assume that others understand us. When entering a contest or awards, don't assume the judges have everything they need.

At a minimum, get a friend or spouse to review your entry to see any gaps that you may have.
6.

Assume judges are at least as smart as you are

Writers know this mantra: "Your readers are smarter than you are."

One entry I just judged mentioned other awards they had won. For me that was a big turn off. I thought, "Don't you think I can judge your work for myself?"
7.

Leverage your participation

Whether you win or not, consider how you can use your participation for an award to improve your business.

Many marketers totally overlook this point. For some awards, audience participation can be an influential factor.

Keep track of your entries. Don't assume that everyone will send you notification of your status.

Always follow up to find out how you can improve for the future. Don't just move onto the next thing. While the news may be disappointing, you may learn something you can use to improve your business.

The bottom line is that you can win marketing awards for your firm. It's best to start with a great entry. Then make your submission easy to follow.

What has your experience been with marketing awards?

Happy Marketing,
Heidi Cohen
---
---
---
Free Stuff!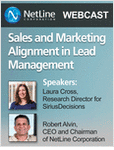 Watch the "Sales and Marketing Alignment in Lead Management" on-demand webcast and learn the best tactics in lead nurturing for your organization.
Content is a powerful tool used in nurturing, but much of the content that B2B organizations produce goes unused. NetLine's LeadSource and LeadFlow allow customers to generate effective content marketing campaigns that can be specifically tailored to the needs of the client in the most cost effective manner.
In this webcast, you'll learn the 4 key components of a Lead Nurturing Infrastructure including:
Entry
Treatment
Transition
Disposition
You'll also find out about the Level of Qualification, the Nurture Content Strategy, and much more!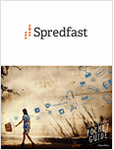 Find out how today's best social brands are reaching their goals — and you can too.

From real-time marketing to pay to play, social TV and more, the Pocket Guide can help your team stay up to date on today's social realities. Includes 15 big media and brand examples.
If you're looking for a general primer or quick tactical reference, The Social Media Pocket Guide is made for you. It's even packed with fresh strategy inspiration from 15 different global brands and media properties.
In engaging, bite-sized nuggets, the Pocket Guide provides a broad overview of social media's evolution — including current themes like pay to play, digital integrations, social TV, and more.
---
Photo Credit: http://www.pexels.com/photo/sunset-man-person-silhouette-6945/
---
All of these texts are owned by its respective writers and are published here under a Creative Commons License. Visit the author's website (see link below the title of this post) to determine the actual terms of the license.
---